BAR & SMOKERS LOUNGE
Taste the elements
Special Offers
Tailored especially for you
Browse through our current offers here
Do you still need a gift for your loved ones or are you looking for a weekend getaway? Find the right offer to suit your needs here.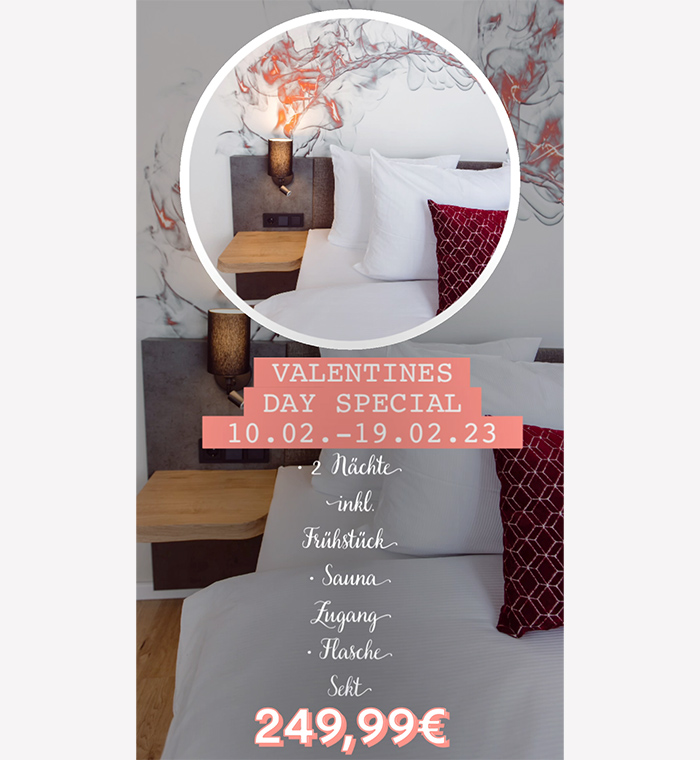 Valentines Day Special – 10.02. – 19.02.23
Still nothing planned for Valentine's Day? We have the perfect gift for your loved one. Enjoy relaxing days together at our hotel. Send us your request now.
Book now
The hotel at a glance
From our variety of services to our beautiful rooms – everything at a glance